Smart Phones & Tablets
There are a number of blindness specific devices and programs that can be installed on a computer. Many of these devices are costly and laptops can be bulky. This can be a problem if one hand is already engaged in the use of a cane or guide dog.
iPhones and iPads with VoiceOver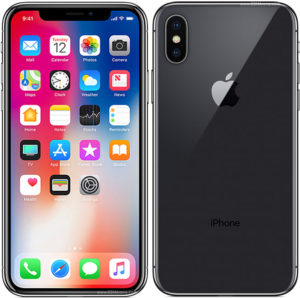 People who are blind or have low vision have embraced the modern smart phone, in particular the Apple products.
The iPhone and iPads with their integrated Access Technology, such as VoiceOver and Zoom have opened up opportunities for independents for people who are blind or have low vision.
Apple includes VoiceOver, the world's first gesture based screen reader into every device they sell. VoiceOver comes in iPhones, iPads, Mac computers, iPods and the Apple TV.
VoiceOver is different from the inbuilt speech and text reading options found in the settings of some devices. This is because VoiceOver on the iPhone or iPad, Like JAWS and NVDA found on a PC is a fully functional screen reader. VoiceOver has to know what parts of the screen to read to the user.
There are a number of apps specifically designed for people who are blind or have low vision.
This is why having access to an iPhone or iPad with integrated Access Technology makes such a device reasonable and necessary.
If a device is reasonable and necessary, then it should be funded on the NDIS.
For people who already own a smart phone or tablet, DATA Australasia can help you get the best out of it with the right training
Some 3rd party apps that are useful for the blind
These apps are easy to install and affordable
SeeingAI
KNFB Reader
TapTap See
Be My Eyes
Aira
Please also checkout the iOS Fundamentals page on this website.
SmartVision 2 Premium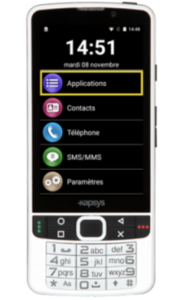 For people who have problems gesturing on a flat screen, there is the SmartVision 2 Premium available from Pacific Vision International. This phone has a physical keyboard and dedicated buttons to manage the phone app as well as the touch screen. It also runs it's own speech technology.
Unique in the world of Smartphones, the innovative SmartVision 2 Premium will impress you with its simplicity, ease of use and reliability. The SmartVision 2 Premium provides you with relevant and functional applications such as an integrated, fully-vocal GPS, Optical Recognition and a multi-format document creator and reader in an easy to use smartphone that helps you stay connected.
With the right training and support, our clients can get more out of their smart phone. DATA Australasia offers training in using a device and its Access Technology. We can help you to set up and learn how to use VoiceOver on the Mac and TalkBak on the Android.
If your NDIS plan is ready to go and if you are plan managed or self managed DATA Australasia can start working with you in a matter of days after first contact.
Call Elise Lonsdale on 0448 966 533 to discuss your needs